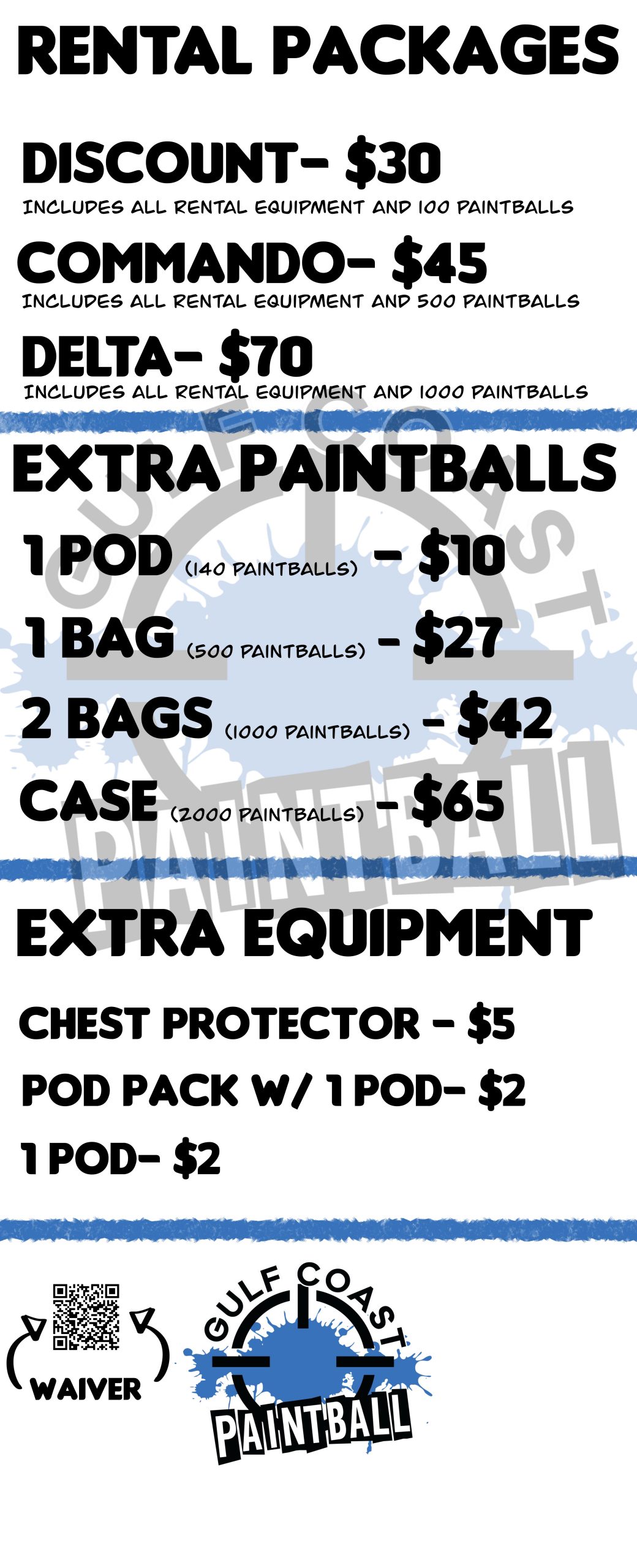 Private Groups are Available
If you would like your group to play just by themselves, we can arrange that in two different ways. Any day that we are open, your group can pay a $150 private fee and all your games will be private games with just your own private group. We will rotate you on and off the fields and will be alternating with our general admission groups.
---
We can also open on days we are normally closed, or after hours so you can book in on a day we are not open, and use the entire facility for yourselves. This is normally for Corporate team building events, large school functions, but even small birthday parties have taken advantage of our completely private facility for parties.
All players must purchase the standard (Commando) package.
You must call for special date reservations.
You can book it yourself right now online!
(Note: The discount paintball price coupons cannot be used for private events)



---
All paintballs must be purchased from Gulf Coast Paintball. 
Minimum age to play is 6 years old.
All players must sign a waiver to play.
Players under eighteen (18) must have their parent's signature.